Our theme for January was 'The Toyshop'. The role play area was very popular with the pupils taking turns being the customer and shop assistant. Other Aistear areas relating to the toyshop included the dolls house, cars, board games, jigsaws and the farm.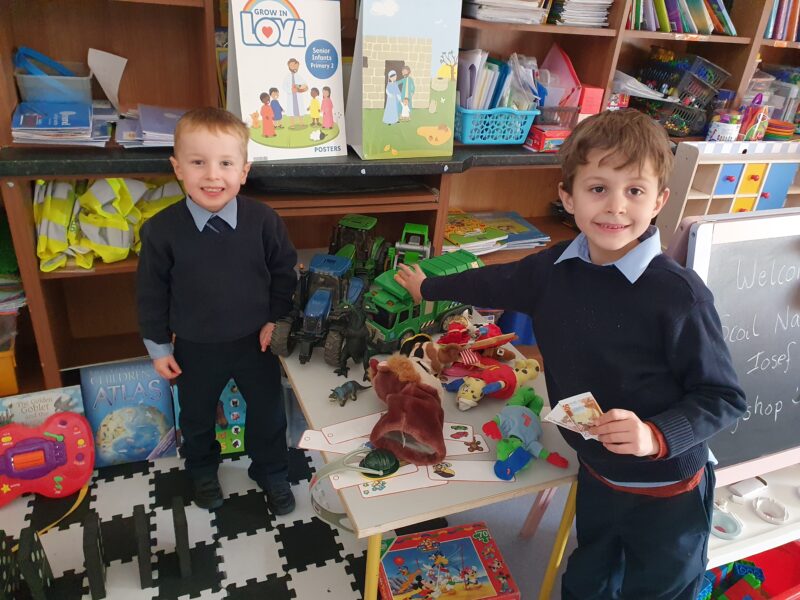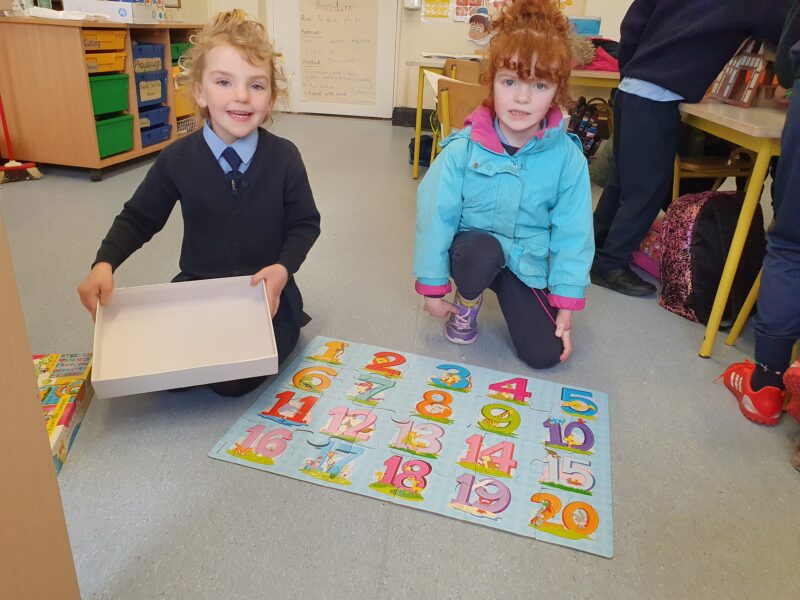 We had lots of discussion about toys from the past and presents, the children found out what their parents/grandparents favourite toys were and shared it with the class. On Friday, we had show and tell with each child bringing in their favourite toy.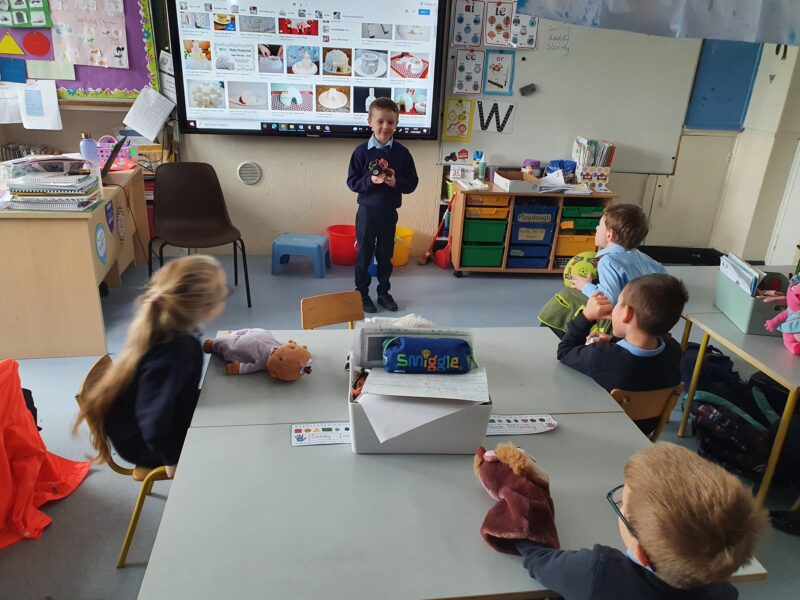 We learned about the history of playdough and we even made our playdough but first we wrote the procedure together.