scoil naomh iosef
School Activities
There are a wide range activities available to children who attend Scoil Naomh Iosef.
You can find information about some of these activities below.
Children from 3rd – 6th classes can be part of our music group. This group meets weekly to learn tunes and practice.
Ceoltóirí Choll Coille perform at school mass, concerts and other special occasions.
Mrs Nash work with Ceoltóirí to prepare for these performances.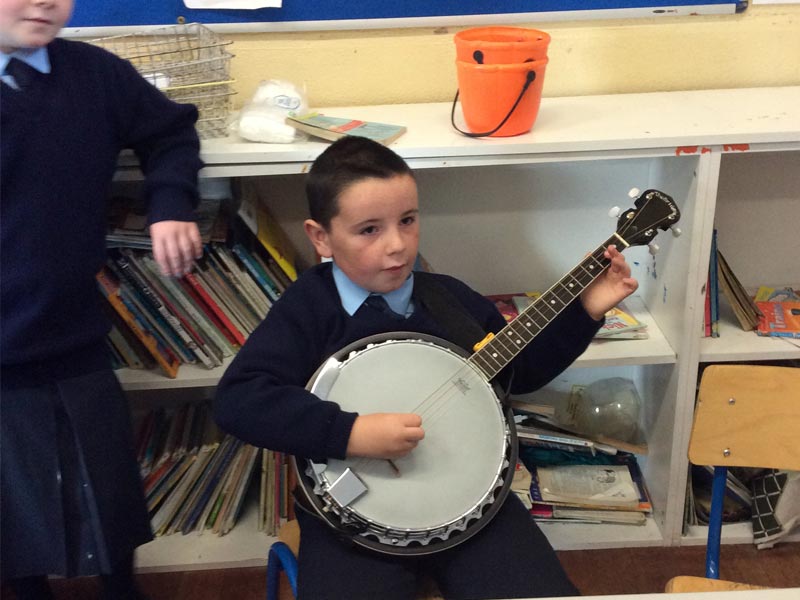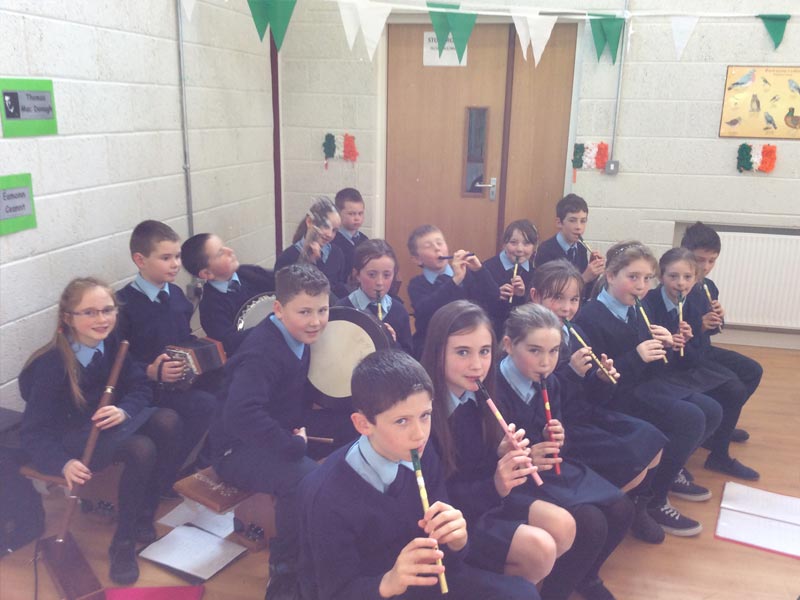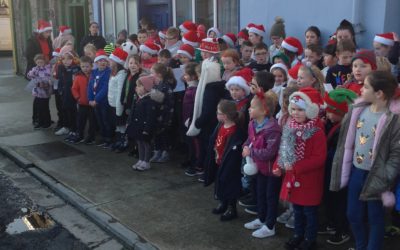 December was a very busy month in Scoil Naomh Iosef.The children were Carol Singing in the Square on Friday morning. Many thanks to everyone for supporting the school.Then, just as we were winding down for the Christmas break a jingle was heard coming from the halla!!...
read more
Sport is very important in our parish and also in our school. As well as enjoying the P.E. curriculum, we also have football, hurling and camogie teams in our school. Mr. Murphy and Mrs. Wall train these teams.
We also occasionally have external coaches for hand-ball and gymnastics.
Children from 3rd to 6th class attend swimming lessons for six weeks each year.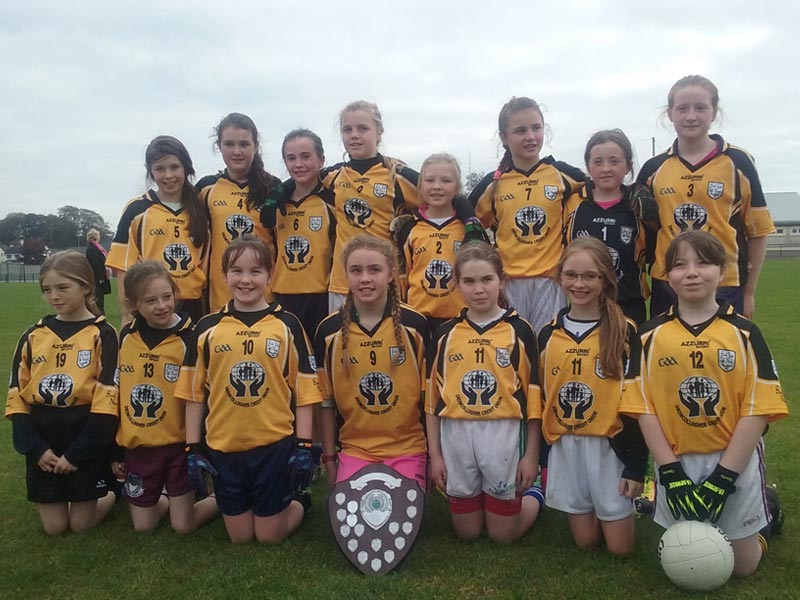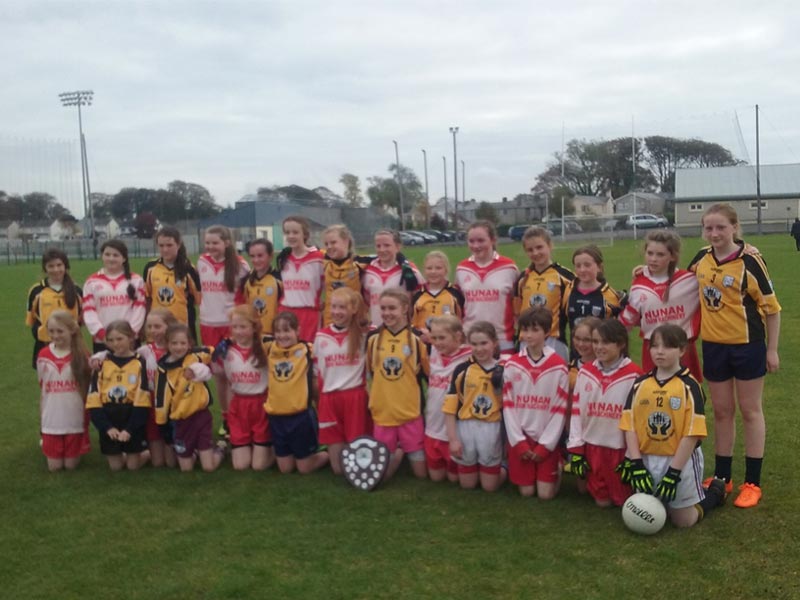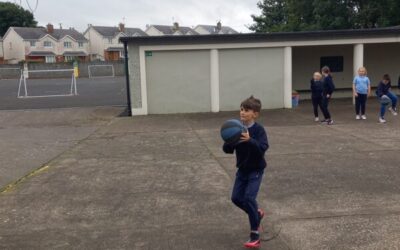 3rd and 4th class pupils enjoyed basketball training for their PE lessons this week. They have been making use of the basketballs and portable basketball posts to hone their skills. The quality of the pupil's shooting was very impressive and we hope many of these...
read more
Scoil Naomh Iosef currently has four green flags.
We are currently working towards our fifth flag. The theme for this flag is Bio-diversity.
The Green School Committee work very hard gathering data and implementing action plans to make our school more environmentally friendly.
Latest Green Schools News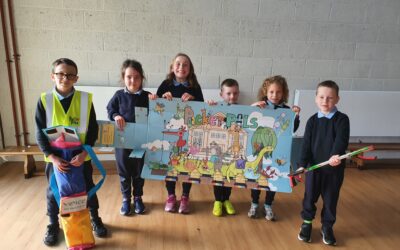 1st and 2nd class have been chosen to take part in the Picker Pals programme. Each weekend one child will take the Picker Pal pack home and choose an area near them to pick up litter. There was great excitement as we opened the box to find out what was inside, each...
read more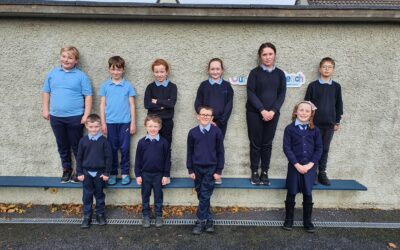 The Green Schools Commitee welcomed one new member from Senior Infants this year. The committee meets regularly to discuss ways to reduce our energy consumption in our classrooms and other ideas to help achieve our Green Flag. 6th class- Emma and Nikolas 5th class-...
read more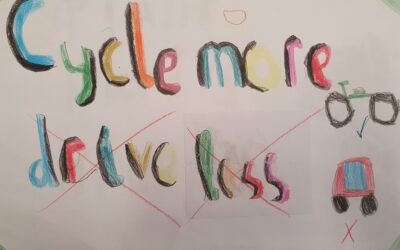 This year for Climate Action Week the children made pledges about what they can do to help their environment. Juniors to Second class all read the book 'We Want Our Park Back' . Juniors and Seniors then decided to pledge to pick up litter. First and Second Class...
read more
The time had come to take our sunflowers from the warmth and cosiness of the classroom and plant them in the school garden. The children had a lovely time digging and carefully placing their sunflowers in the garden. Thank you to Bríd and Fiona who did lots of work in...
read more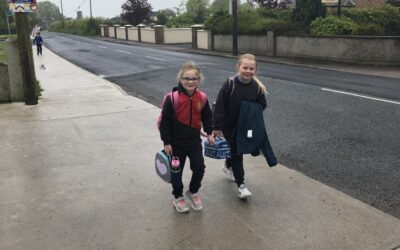 The pupils from Scoil Naomh Iosef took part in the National Walk to School Week from the 24th to 28th of May. The Green Schools Committe took a tally of their classroom each morning to see how many children walked to school. It was a huge success with over 89% of the...
read more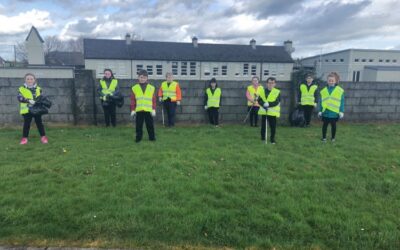 The Green Schools Committee recently took part in the TLC initiative and did a tidy up in the schools grounds, the surrounding estates, the church grounds, the grave yard and the square. The committee did a great job picking up the litter to keep our community clean...
read more
Get In Touch
Location: Dromcollogher, Co. Limerick
Telephone: (063)83229
Email: dromcollogherprimary@gmail.com
School Hours: M-F: 9.20am - 3pm
The school office is manned Monday to Wednesday 9.00 am – 12.00 pm. An answering service is available at all other times and a call will be returned to you.